#16
ATMOSPHERE
LUCY FORD
2001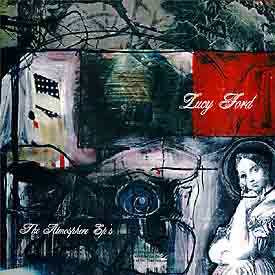 The quinessential Midwest whitebread backpacker record. When Atmosphere was on the comeup, it was this record, their second, that really began the movement. And while after countless shows, Atmosphere would finally achieve both critical acclaim and relative popular success,
Lucy Ford
remains their paramount and the record that all Atmosphere records since derive from. It locked in that signature Atmosphere sound and the delicate formula for tasty hip hop. At a time that light-skinned rappers had to shock their way onto radio, Slug and producer partner Ant took the road less traveled and built upon the get-in-the-van, DIY ethic to getting their name out there and
Lucy Ford
chronicles those earlier years of grinding from town to town, beer to beer, female to female. Slug is the weary-eyed, exhausted and, at times, aggravated road dog and his verses are the proof of his travels.
This record is an absolute monster.
And while Atmosphere's recordings have tended to become a tad formulaic,
Lucy Ford
represents their genesis and, furthermore, it thrusted the midwest to the forefront of the independent hip hop scene.
Highlights:
"Nothing But Sunshine"
"Free or Dead"
"If I Was Santa Claus"
"Party for the Fight to Write"
"Homecoming"
"Lost and Found"
"The Woman With Tattooed Hands"