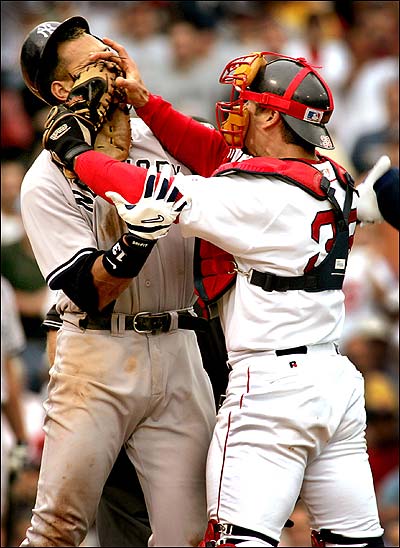 If I could get a pic from today's game, I would, but why not just show Varitek the Horse givin Pay-Rod a face full of fist because it captures exactly that the Sox did to the Spanks today. On top of hanging 17 runs on the board, they put up 27 hits which is insanity. They put a pounding on them. Let's just see if they can follow it up by taking the final game of the series and leap frog back over the Spanks in the standings into second place.
Helped Mahan move today--no easy task. Especially when he's putting cinder blocks in the dresser. Back is kinda tightening up on me like an old man, but the free burger was good to the tummy.
Anyhow, Happy Memorial Day to everyone. Have a wonderful weekend.